The UK bans betting on credit cards. As of 14th April 2020, using credit cards at online casinos in the UK will be prohibited. The same goes for e-Wallets and any other form of credit payment linked to a user account. The government is implementing these restrictions to prevent anyone from the UK betting on credit. Debit cards, bank transfers and cheques will be the only way to deposit money on UK gambling sites. Thus, if you want to play at an online casino, you can only do so with money that belongs to you.

Payment methods linked directly or indirectly to credit cards are prohibited for UK online gamblers. However, outside the UK, these methods are still valid.

Knowing which payment methods offer the best security and speed can help you get the most out of your casino experience. Debit cards are the UK's first choice of payment method as they're easy to use, and there are no third-party registration forms. Also, funds are available with this method. Whether it be for depositing or collecting money, debit cards are the number one choice at online casinos.
Deposits
Once you've completed the casinos sign-up process, there's one step left before you can play. You must choose a payment method and make a deposit. There may be restrictions on the amount you can deposit at one time, but the minimum is usually £10. In any case, the first deposit never normally exceeds £100 as players prefer to test a virtual casino first before betting too much money.
Withdrawals
If you're lucky enough to win, you'll eventually want to withdraw your funds. Depending on your chosen method, withdrawals can take between 2 to 5 days to complete. The payout times for online casinos listed on Online Casino Today are relatively competitive compared to other casino sites in the UK. As with deposits, the most common methods in the casino are debit cards. On the other hand, for large collections (generally over £3000), we advise you to request a bank transfer. Alternatively, you can also ask for a cheque.
Payment methods
The choice of payment methods at an
online casino
includes debit credit (UK friendly) and bank transfers. However, as long as you sign-up to a trusted UK online casino, the deposit and cashing methods offered always work well.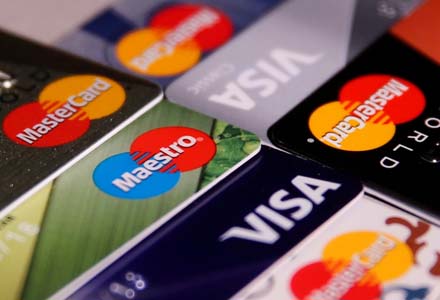 Debit and credit cards
Whether it's a debit card (UK friendly) or credit card (non-UK residents), the process is mostly the same. After visiting the cashier page of a chosen casino, you have to enter the card details and select the amount to deposit.
Debit cards
Debit cards are the most convenient payment method available to players at any UK online casino. In fact, players prefer to stick with what they trust the most! Any certified online casino accepts card providers such as Maestro, Visa and Mastercard.
Credit cards vs debit cards
Credit Cards are different from debit cards as you can use credit to make purchases, which is then paid off at a later date. This does give a certain amount of flexibility, but it's essential to set a limit to avoid losing excessive amounts of money. In fact, we don't recommend betting with a credit card at all. Here at OCT, we would always advise you to use a debit card, if you have one, to deposit money. This is the easiest way to set a reasonable budget when it comes to gambling.
e-Wallets (non-UK residents)
Electronic wallet services, like PayPal, are also popular payment methods. E-wallets are often used by casino players to store money and make transactions using a computer or smartphone. Just like with a card, transactions with e-Wallets are secure. The most popular e-Wallets in online gambling include PayPal, Neteller, Skrill and ecoPayz. The downside with e-Wallets is that the user has to pay fees each time they deposit or collect money. These costs vary but are generally from 2% to 4% of the total amount.
e-Wallet security (non-UK residents)
Security is the primary concern for any online payment, and using an e-Wallet is a great way to minimise the risk of loss and theft. They allow players to store bank accounts and debit cards in one place. e-Wallets are protected with secure encryption technology and passwords. Furthermore, the casinos banking system doesn't receive your debit or credit card details. Instead, it uses a random transaction number to minimise the risk of data theft. However, linking a bank account or debit card can be a lengthy process, and your account may take a few business days to be verified.
Prepaid cards (UK friendly)
As the name suggests, prepaid cards let you load money onto the card in advance. Unlike a debit card, prepaid cards aren't linked to a bank account. Some of the most used prepaid cards in the UK are Paysafecard, Neteller and Skrill. Using a prepaid card is a good idea as it limits the risks of overspending while gambling.
Bitcoin
Bitcoin is the digital crypto-currency that has skyrocketed in popularity. UK online casinos were among the first to integrate Bitcoin as a payment and withdrawal method. To make deposits with Bitcoins, select Bitcoin as your payment method at your favourite online casino.
Playing from abroad
The deposit and collection methods listed on this page are the same from any other country. However, there may be variations in processing times. Each online casino recommended by Online Casino Today is oriented to the UK market. Still, you can register from wherever you live, as long as the online casino accepts your registration. The online casinos in our guide are certified in other countries, allowing players from over 150 countries can bet with confidence. Typically, Canadian and European users are fans of the UK's
most trusted online casinos
.